Current Events
McDonald's Sets Up McResources Line For Workers To Apply For Food Stamps
By
|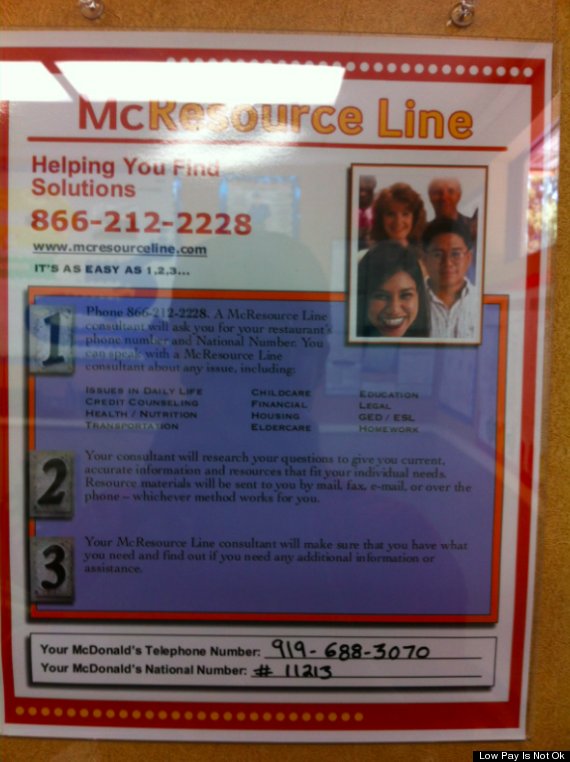 McDonald's Sets Up McResources Line For Workers To Apply For Food Stamps
According to McDonald's their minimum wage pay is enough for a worker to pay all their bills and sustain a family. McDonald's even went so far as to release a proposed budget for their employees to use for help in  organizing their finances and bills.  However, McDonald's came under fire for this budget when they somehow forgot to budget gas and food, which workers ultimately need to live and get to work. Not only that McDonald's suggested that their workers perhaps seek a second job.
With the billion dollar corporation and others alike still refusing to raise minimum wage for their employees, instead they have set up a hotline to help their employees apply for food stamps and other government benefits.  The hotline is called "McResources."
Nancy Salagod, who has worked at a Chicago McDonald's for 10 years and makes $8.25 an hour asked the McResources representative a number of questions related to receiving assistance to pay for her heating bill, groceries and her sister's medical expenses.  The operator at McResources informed her she should "definitely be able to qualify for both food stamps and heating assistance."
Not only does the McDonalds McResources line bust the myth of "the ghetto welfare queen" as there are quite a bit of working poor seeking and receiving assistance, but it also proves the point that  fast-food protestors were attempting to prove with their walk-off about a month ago, that minimum wage is not enough to sustain a living.
Many believe that McDonalds and other jobs such as these should be only for teenagers or temporary and not careers, while others believe that these can be careers and minimum wage should be raised to $15.00. What say you? Do you agree with the minimum wage at fast-food and department stores being raised to $15.00, or should said employees seek more education and better work?